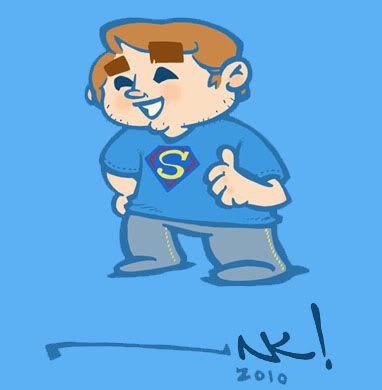 i read online recently about some of the story arcs in progress in the current x-men books, and it occurred to me that i was desperately out of touch with the characters that i had so loved in my teens.
so i went on wikipedia and caught up with a few of my old favorites.
reading about your beloved comic characters on wikipedia is like stumbling across an ex-girlfriend on facebook and learning that she's married with a few kids and she's either super religious or a sloppy drunk now.
it can be a little jarring.
it inspired me to doodle this rogue, one of my long time favorites. i drew her in the fashion of the 90's, back when i knew her and loved her... even though she was involved with that swarthy jerk gambit,
whom i loathe!
hands off the southern belle, cajun!