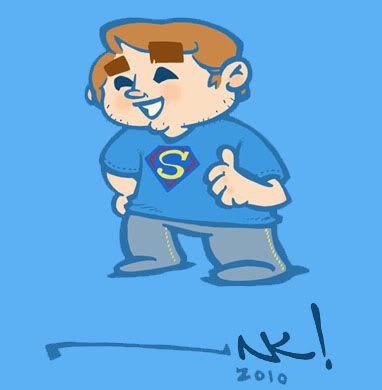 oh deep sigh!
my delightful vacation into the urban wilds of new york city has at last come to a close. i find myself back on the mean streets of the queen city, my midwestern gem of a town.
to bid my sojourn a fond farewell i did this last NYC icon.
a little kong action for you.
as hard as it was to leave, it was good to get back home. it's nice to be around all my familiar trappings again. new york squeezed me just right, and brought some much needed artistic enthusiasm to the surface. but! i was separated from all my glorious art goodies except, as you saw, a handful of pens and the tiniest sketchbook i own.
i won't make that mistake again.
so even though this drawing may not look like a million bucks, i had a lot of fun drawing it.
EDIT!
just so you know, i've taken the liberty of uploading proper scans of the three previous bits of art. look for them below the original, lousy digital photograph version.