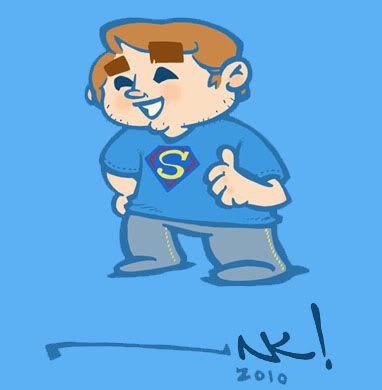 if you wear your starfleet uniform with pride then you must already know that june 16th is picard day!
a special day when we take a moment to honor that noblest of captains jean-luc picard. i was really hoping to have my entry all done before the day itself, but the 15th is fast drawing to a close.
so instead you get to see my work in progress.
picard seems like the person you least like to have around on picard day. he'd really kill the vibe at the party i think.
EDIT!
here's the finished picture.
i'm spreadin' this baby all over the interwebs.
it's also up at my livejournal, and i sent it off to rosemary travale too. so hopefully it will show up on her wordpress page here:
http://picardday.wordpress.com/