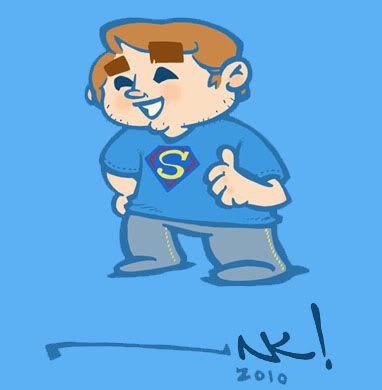 happy friday evening guys!
even though i work fridays, and friday is more like a wednesday to me, i'm still really jazzed when it rolls around.
years of 9-5/mon-fri society have brainwashed me.
i felt like drawing link.
and then i drew him slashing a goomba for no particular reason.
had anyone else played that game on newgrounds where it's a port of super mario bro.s but you can play it as link, samus, a contra guy, or simon belmont instead of mario?
it's awesome.
i'll try and edit in a link later...
or maybe i'll totally forget. time will tell.