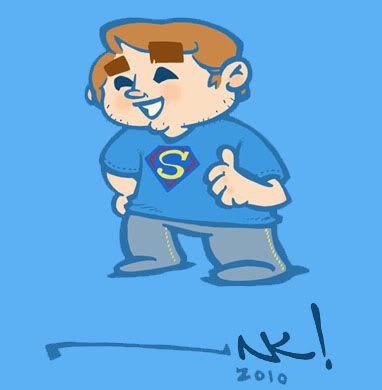 i drew this on the bus on my way to work tonight.
the mid-ohio con is right around the corner, and ronald and i are locked in for this year's s.p.a.c.e. con.
now i just need to wrestle myself off the futon and to my drawing table more often.
art powers, activate!